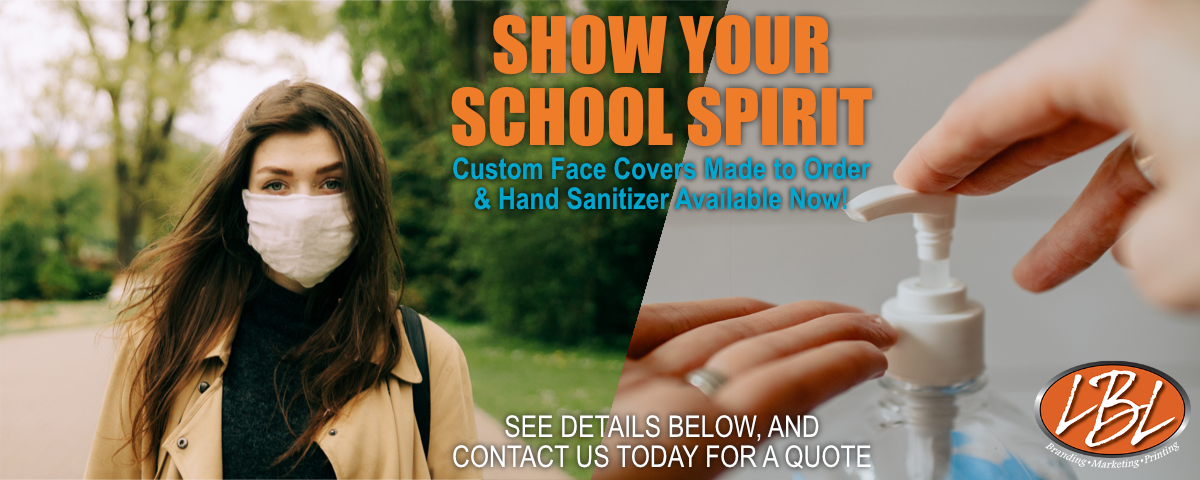 Custom Face Covers Made to Order!
This budget friendly, single ply face covering is breathable, comfortable and designed to cover the wearer's nose and mouth. Earhole slots offer a customized fit.
Washable & Reusable
Measures: 14″ x 5″
One size fits most
3-ply 4 oz. 100% cotton
Ohio Based company
Antimicrobial Fabric
*Antimicrobial fabric finish helps prevent bacteria and adds protection against odor
Hand Sanitizer Available!
Pump Top
70% Ethyl Alcohol
12 pcs per carton, 15 lbs.
minimum 60 pcs.